Paintless dent repair or PDR is a common method of repairing minor dents in the body of the vehicle. Most of the dents are acquired during accidents. It can be a minor or small dent or it may be a huge one. It all depends on the impact of the bump on the area. Huge dents cannot be repaired by PDR alone but are usually fixed by total replacement of that part of the vehicle. Paintless dent repairs are easy and convenient type of dent repair service because the damage repair doesn't take long to fix. It is commonly done as a mobile dent repair service by many car repair companies.
This method is done by using specialized tools to push the dents on the inner side of the part being repaired. Glues or screws are also used outside the dent surface to pull the dent outward and return it to its normal position. The surface is then carefully smoothened out. Flaws are removed to make the area look as if it was never dented or repaired at all. It's goal is to fix the car dents making it look undamaged. It may be done on steel or aluminum type of panel.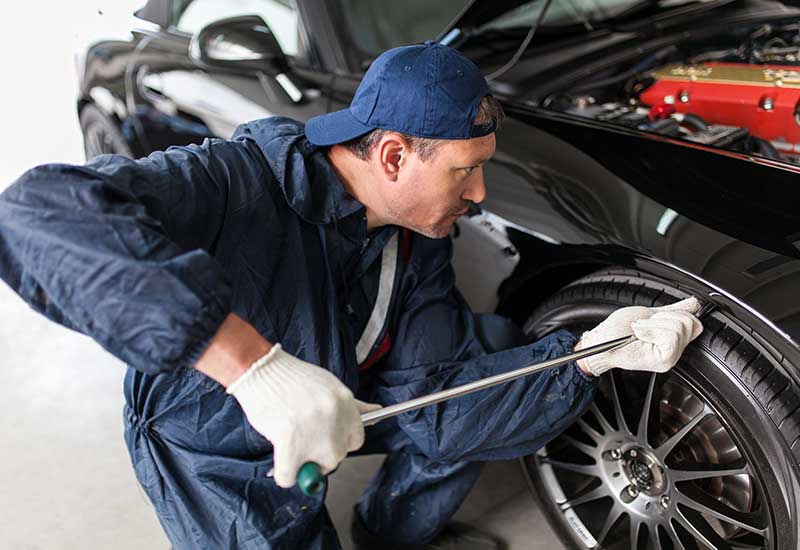 Paintless dent repair is the best method compared to traditional dent repair. It is done fast and is cost effective because dents are repaired manually and carefully so repainting of the area will no longer be needed. This is the reason why it is commonly offered as a mobile dent repair service.
To repair dent without the need of repaint, it is done section by section in a careful manner to avoid scratching the surface of the dented area or chipping the paint off. Only skilled professional dent repair technicians can do this job. If done at home using step by step manual or guides, it might result to a much bigger problem and repair. It will only add up to the expense of the repair and sometimes, the damage may no longer be repaired.
Despite the availability of many dent repair tools already available in the market, some specialized tool may only be found in dent repair centers. It is always best to bring the vehicle to repair centers for evaluation on the damages. Car repair specialist can quote the repairs needed to be done on the damage and they can provide the price of the repair.
Oh, speaking of the price, it is often costly. So, other alternative to repair dents without the excessive costs and still get the same quality of service is to hire the services of mobile dent repair companies. No need to bring your cars and leave it for several days in the repair shops because mobile repair companies come to you, and repair it in less than an hour, depending on the extent of damage.