About Dentmaster Bridgend
Dentmaster Bridgend is an independently owned company with its main office in Bridgend, South Wales.
We specialise in paintless dent repair (PDR) and your Technician is a certified PDR master craftsmen with a minimum of Twenty years experience in automobile metal working and vehicle Dent repair, so you can be assured that we will provide the highest quality service possible.
Additionally your technician has performed thousands of dent repairs already, ensuring that they have successfully handled a large number of challenging repairs.
Services are mobile, with the technician coming to you where ever you have chosen to have the work done, instead of you having to take time out to come to us. This means a faster service and no time lost with the car sitting in a garage waiting to be worked on. Average repair times are around one hour.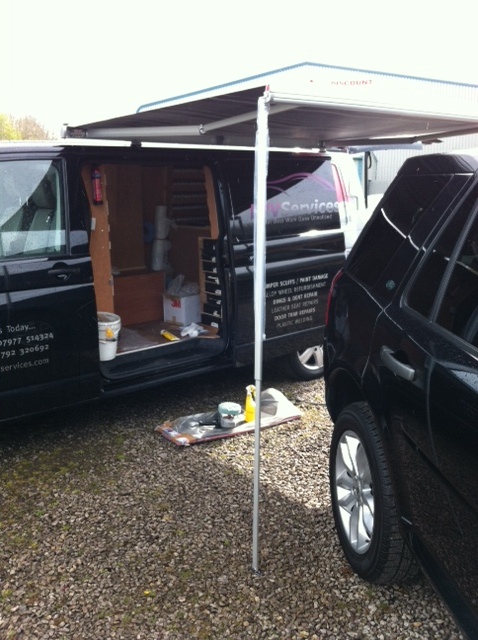 If you have more than one dent that needs to be repaired then we offer large discounts for performing multiple PDRs in one day at the same location. Quotes are available prior to work beginning.
We offer our Paintless Dent Removal services to both individuals and to companies, including privately owned cars, fleet cars, leased and rental companies . Our customers include car dealerships such as Aston Martin, Jaguar, Landrover, Peugeot, Vauxhall and Volvo, valet services and insurance companies. We are a recommended dent repair company by Motability, for all of the vehicles that they oversee.
An eco friendly approach is taken towards the work that we do. No chemicals are used in the process of PDR so we are environmentally friendly .
We service a wide area of South Wales, most commonly along the M4 corridor. This includes Bridgend, Cardiff, Swansea, Newport, the Welsh Valleys.
With a successful removal rate of 95% of all dents, Dentmaster Bridgend has a large number of satisfied clients, and we hope that you will join them !